CaffTrack
I made an iOS app to track coffee and espresso brewing.
Update: It's officially on the App Store!
https://apps.apple.com/us/app/cafftrack/id1553643342
Second Update: I bought a domain and put up a product page!
https://cafftrack.coffee
Here is a demo of the app: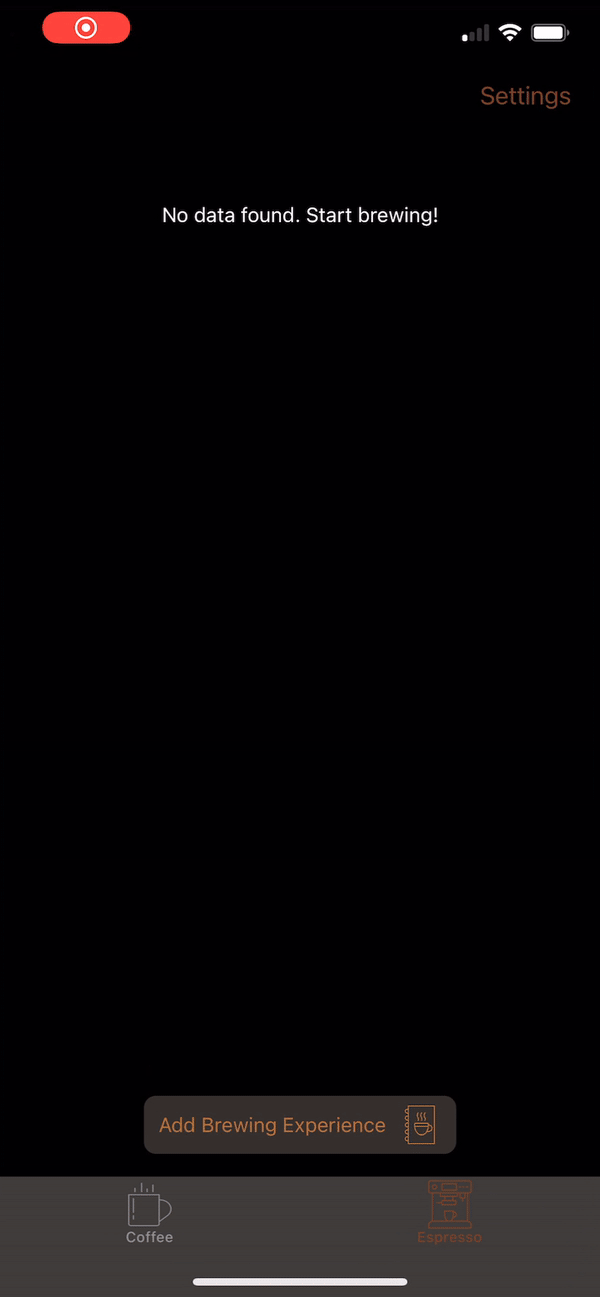 SwiftUI is still very new, and there are major changes released frequently. This lead me to the "advanced beginner" problem repeatedly, and each time was (is) incredibly difficult to resolve - any tutorials online that are more than 3-4 months old are probably obsolete, and if there IS a valid tutorial, it's too basic for my needs - how do I do xyz with custom data types? Or generics?
There are many limitations to some of the cool new features of SwiftUI - for example, TabView makes it super easy to make a tabbed interface. Great! But, as of the time of this writing, there does not appear to be a way to color the background. A black or white background, depending on the device dark mode setting, is the only result I have been able to get.
Lessons learned about SwiftUI and Swift:
NavigationView
TabView
Limitations of TabView, sheet and picker
Context menus
Sheets
fullScreenCover instead of sheet
Forms
State and Binding variables, to pass data between views
Environment and Context
Core Data
Modular views and styling
Publishing apps to the App Store and the Apple app review process